Whenever we begin working with a new client to redesign their kitchen, they almost always fall into one of three categories: A) They know exactly what they want and rely on us to translate their vision; B) They have strong opinions about a couple of key areas, but mostly they're open to any solutions we suggest for their new design; C) They don't know what they want, but they know what they have isn't working. Regardless of where you fall, here are three ways to create a custom kitchen design that feels personal to you and your family.
1. Utilize Custom Cabinet Modifications to Serve Your Needs
Higher quality, made-to-order cabinet lines are going to allow customization to some degree. This can be a game-changer for making the final kitchen design feel truly custom since it means we can make the cabinet as specific to your functional, aesthetic, or architectural needs as possible. There are few kitchens that don't require at least one cabinet to be modified to maintain the best-finished look.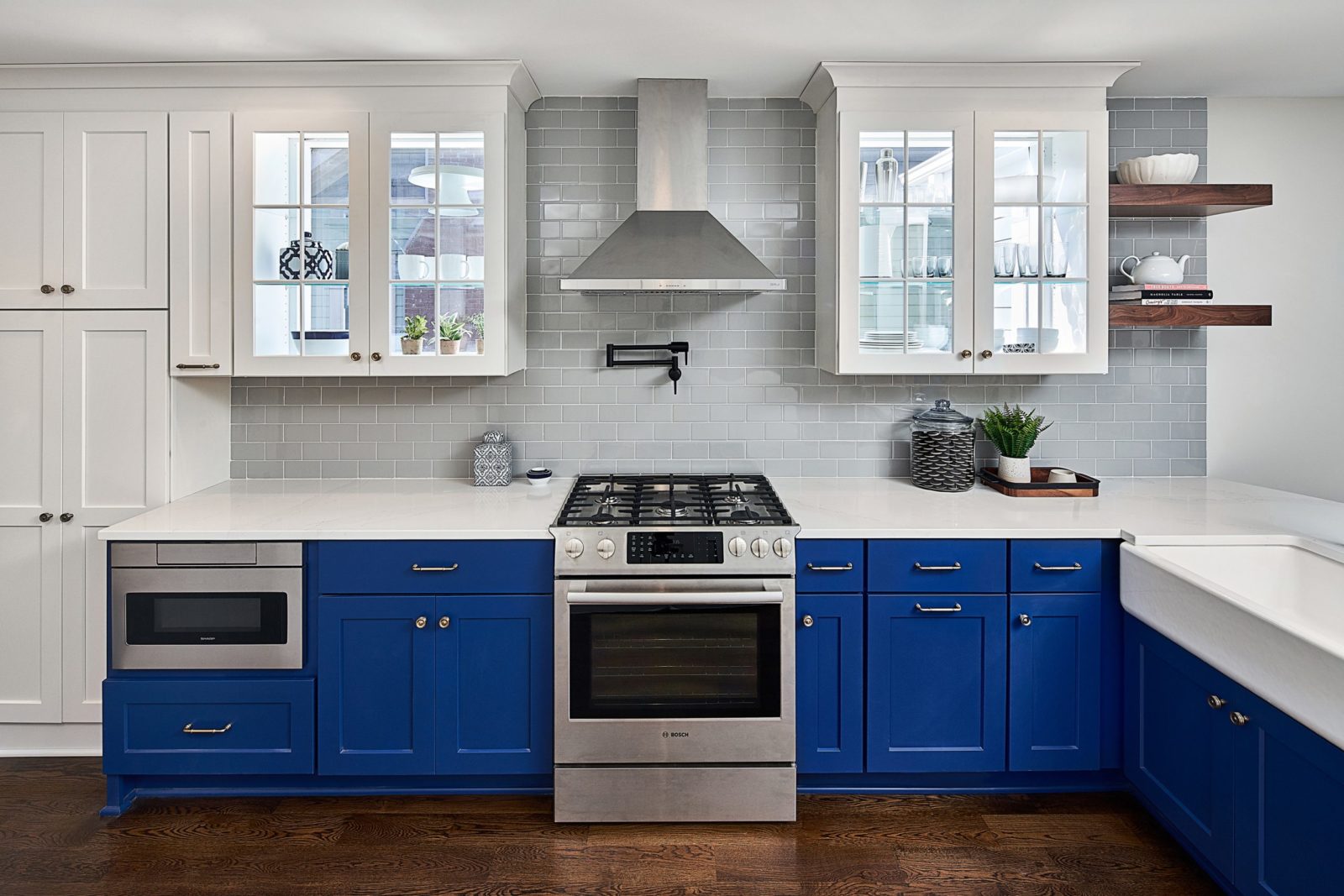 More often than not, we're modifying most cabinets to give our clients the best possible design. Modifications can include custom sizes, combining boxes to avoid seams in inset designs, adding special storage accessories, or finishing the ends in a specific manner just to name a few. The options are endless.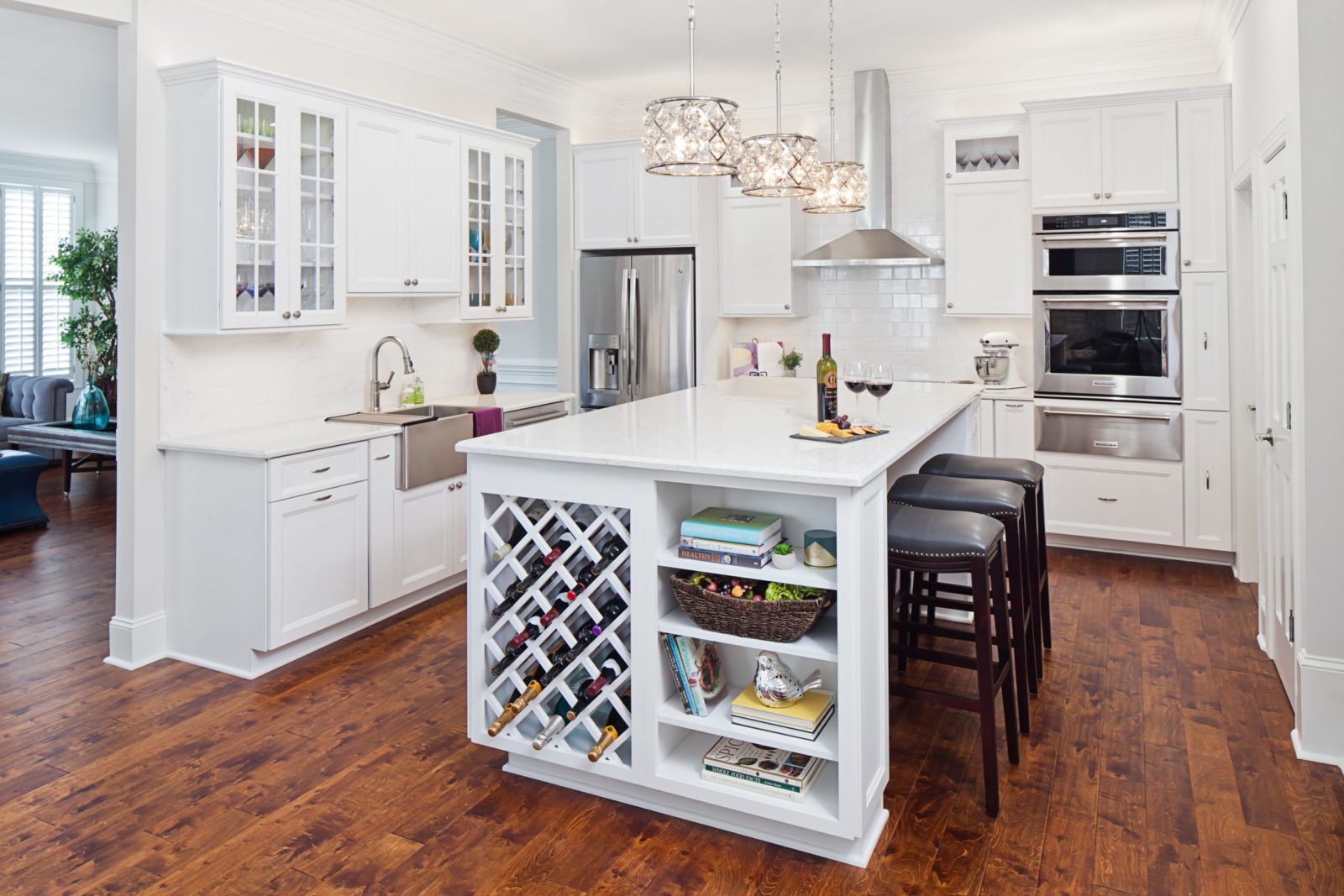 2. Incorporate A Design Element with A Story
One of the easiest and most satisfying ways to set your kitchen apart from your friends' kitchens (even if you have the exact same taste) is to incorporate something personal that tells part of your story. On more than one occasion, our clients have approached us with special pieces to include in their custom kitchen design – from hundred-year-old barn beams, they found in an outbuilding on their property, to a favorite light fixture that came with them each time they moved, to a custom colored range to match the label of their favorite bottle of champagne – incorporating these personal touches into our clients' kitchen designs set them apart from their neighbors.
Don't already have something you'd like to include in the new design? No problem! Choose one item that has yet to be selected and pick something you absolutely love that can act as a statement piece. It can be something semi-permanent like a light fixture, unique cabinet hardware, or backsplash tile, or it could be something you find on your own like vintage stools for the island or a beautiful painting to hang in the breakfast area.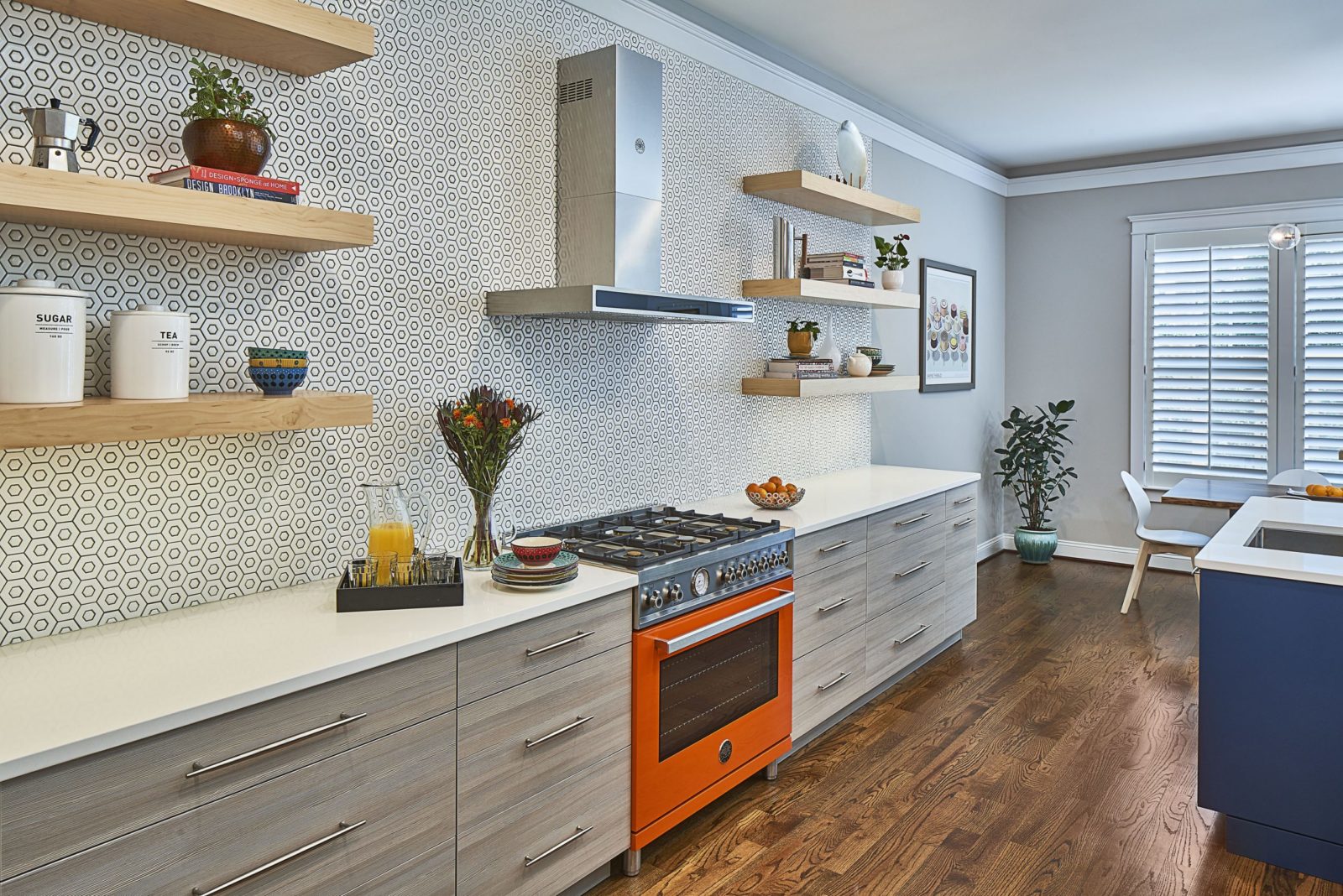 3. Plan Storage to Support Your Daily Habits
Just because you make coffee and take supplements every morning as part of a healthy lifestyle doesn't mean they have to be out on the counter in full view 24/7. From everyday dishes to serving pieces, pantry items to charging stations, our kitchens are responsible for storing a LOT. When everything has a place where it's easily accessible and hidden from view, you're able to move more efficiently and feel better in your space without visual clutter. Planning ahead of time, which tasks take place in which zones of your kitchen will help your kitchen designer suggest the best storage solutions to help your day run more smoothly from the get-go.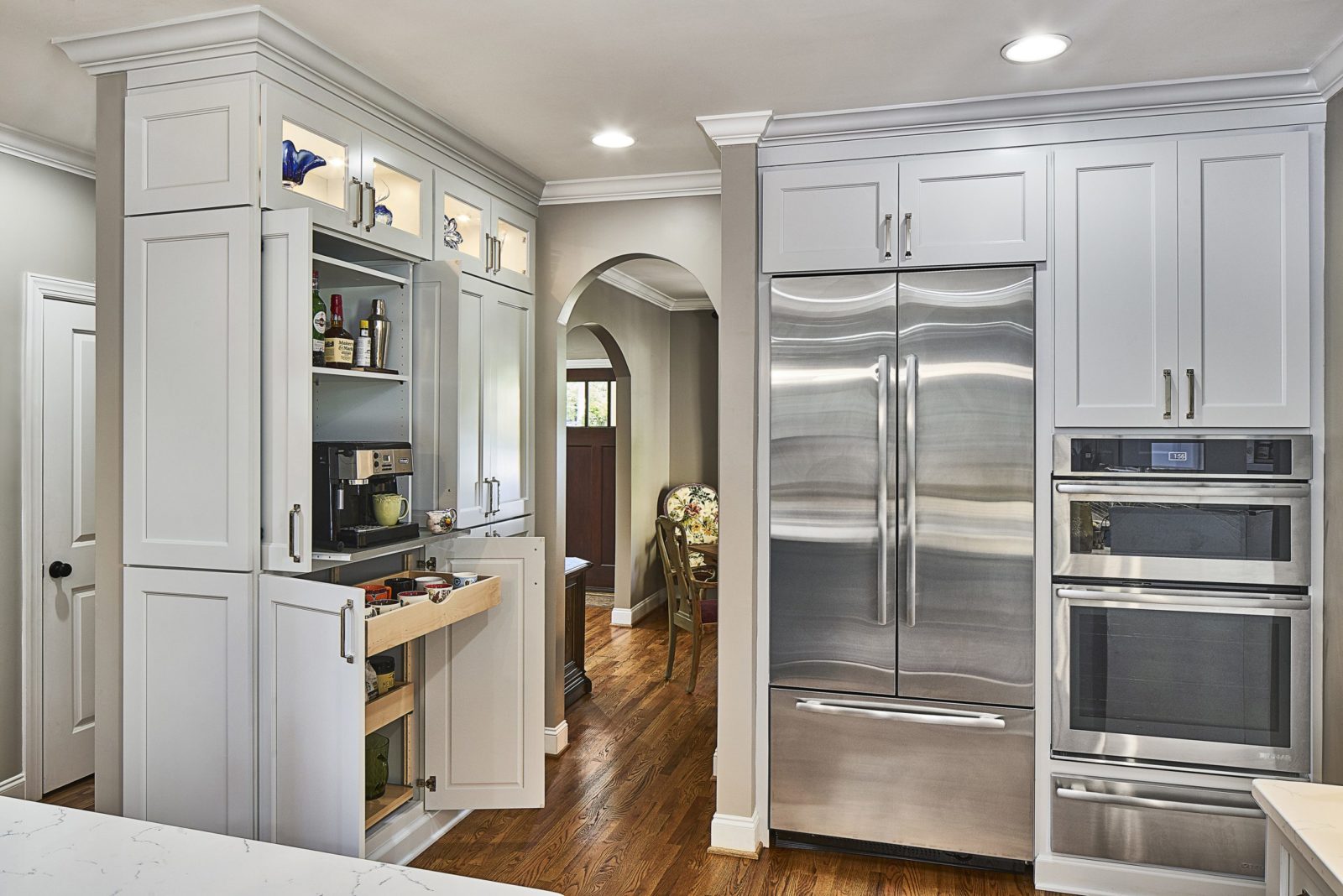 One of the best ways to make a kitchen more functional is to store items where they are used and not necessarily with like items. For example: Instead of keeping all glasses and mugs together in one cabinet, store drinking glasses near the refrigerator for access to filtered water, and store mugs near the coffee station. Customizing the design for the way you move in and around your kitchen saves time as you won't be crisscrossing as often while you're preparing meals, snacks, and everything in between.
Want to speak with someone about your custom kitchen design? Schedule a call to speak with one of our project developers.