Denver Mid-Century Modern Lake House Remodel
When they bought this 1975 waterfront lake house in Denver, NC, this couple had a grand vision for bringing it back to life. Several updates and a disjointed addition by previous owners left it an architectural hodge-podge that felt like two separate houses connected by a maze of inefficient hallways and a living room. They had a clear vision of how to rebuild the structure from the inside out to create a more cohesive and efficient layout. Their goal was to restore the aesthetic back to its mid-century modern roots while injecting their own personality into the design along the way. Though they knew it would take several years to tackle the project over multiple phases, the property was one they were willing to invest in to create the lake house of their dreams.
Spaces Included:
Bathrooms, Other Spaces
Project Scope:
Custom Redesign
Phase one involved completely redesigning the primary suite, the central staircase to the walk-out basement, relocating the laundry room, and eliminating a full bath in favor of a more appropriate powder room. When planning to remodel an entire home in phases without moving out, having a personal refuge to escape to during the construction of the other areas can help minimize stress levels. For this reason we often start with the primary suite as phase one, although in this specific case it was also necessary to prepare for the reconfigurations planned for phase two (currently under construction). 
High on their list of primary suite must-have features included all new (and much larger) windows in intentional locations to maximize their Lake Norman views; doubling the size of the walk-in closet; a large, two-person shower, a double vanity, and the simple, clean lines and mixed materials popular in mid-century modern design. By repeating various design elements throughout each space, the renovated areas in this mid-century modern lake house remodel feel more cohesive and intentional. Continuing this theme throughout phase two ensures that once complete, the whole house will feel like it was designed and executed at one time.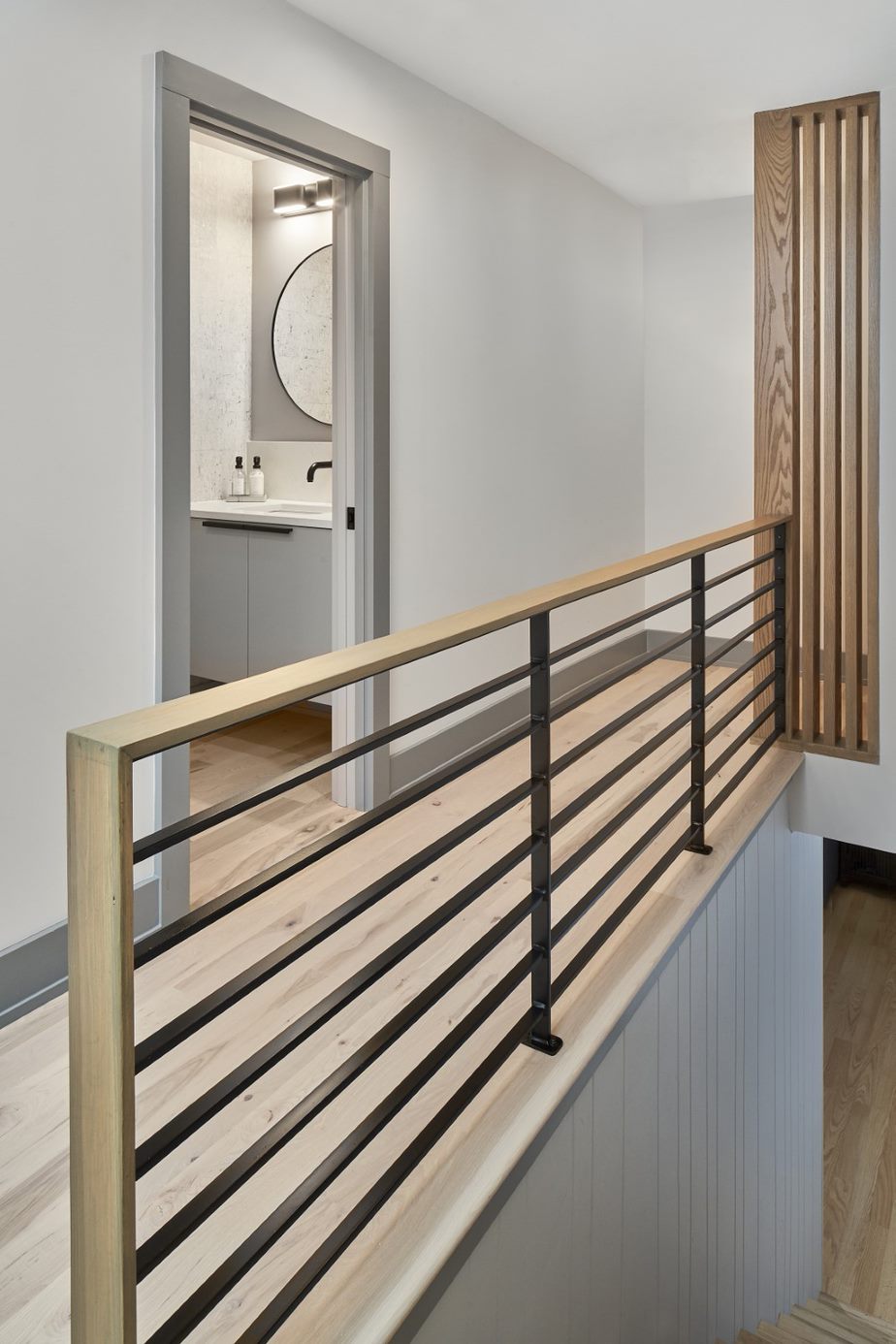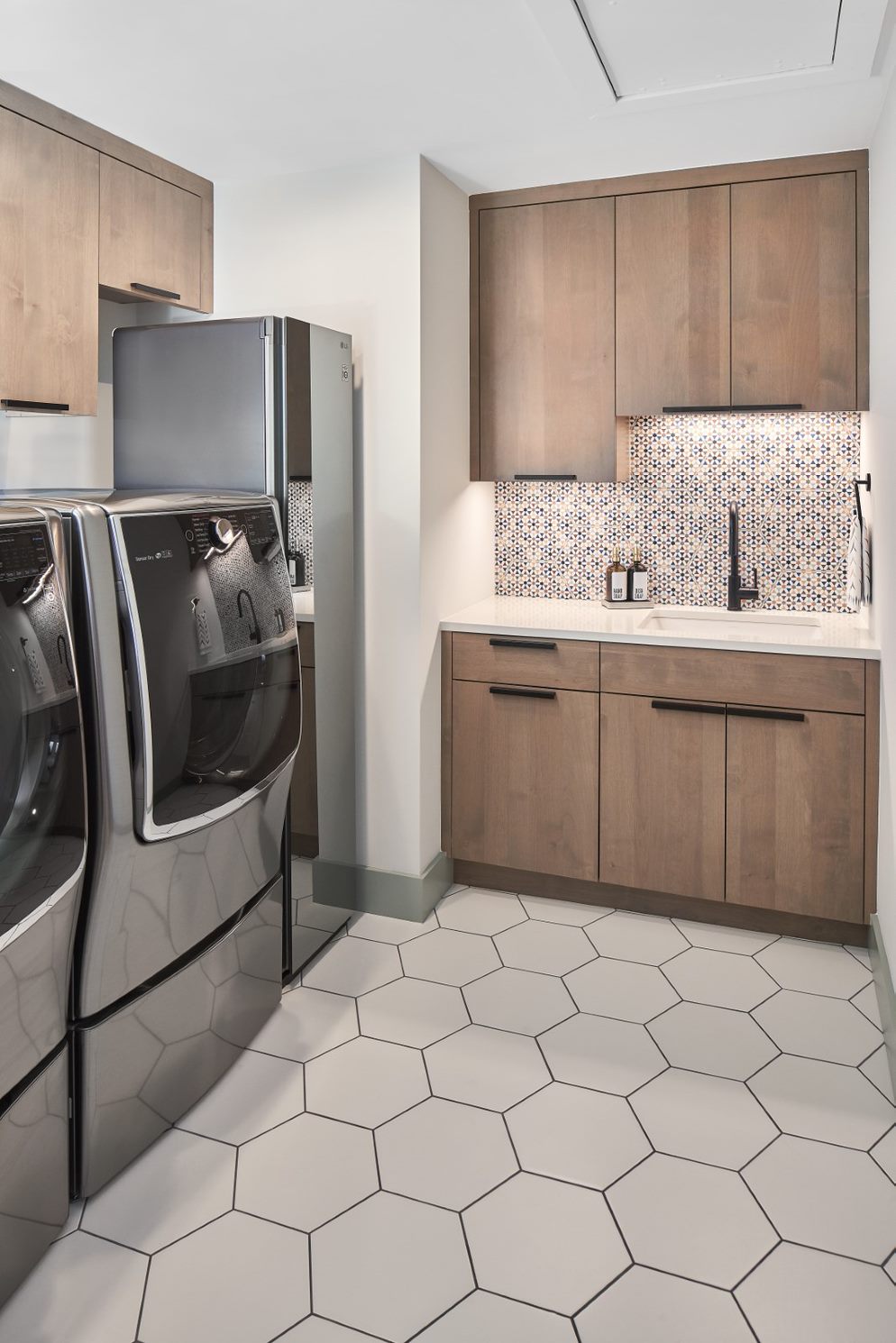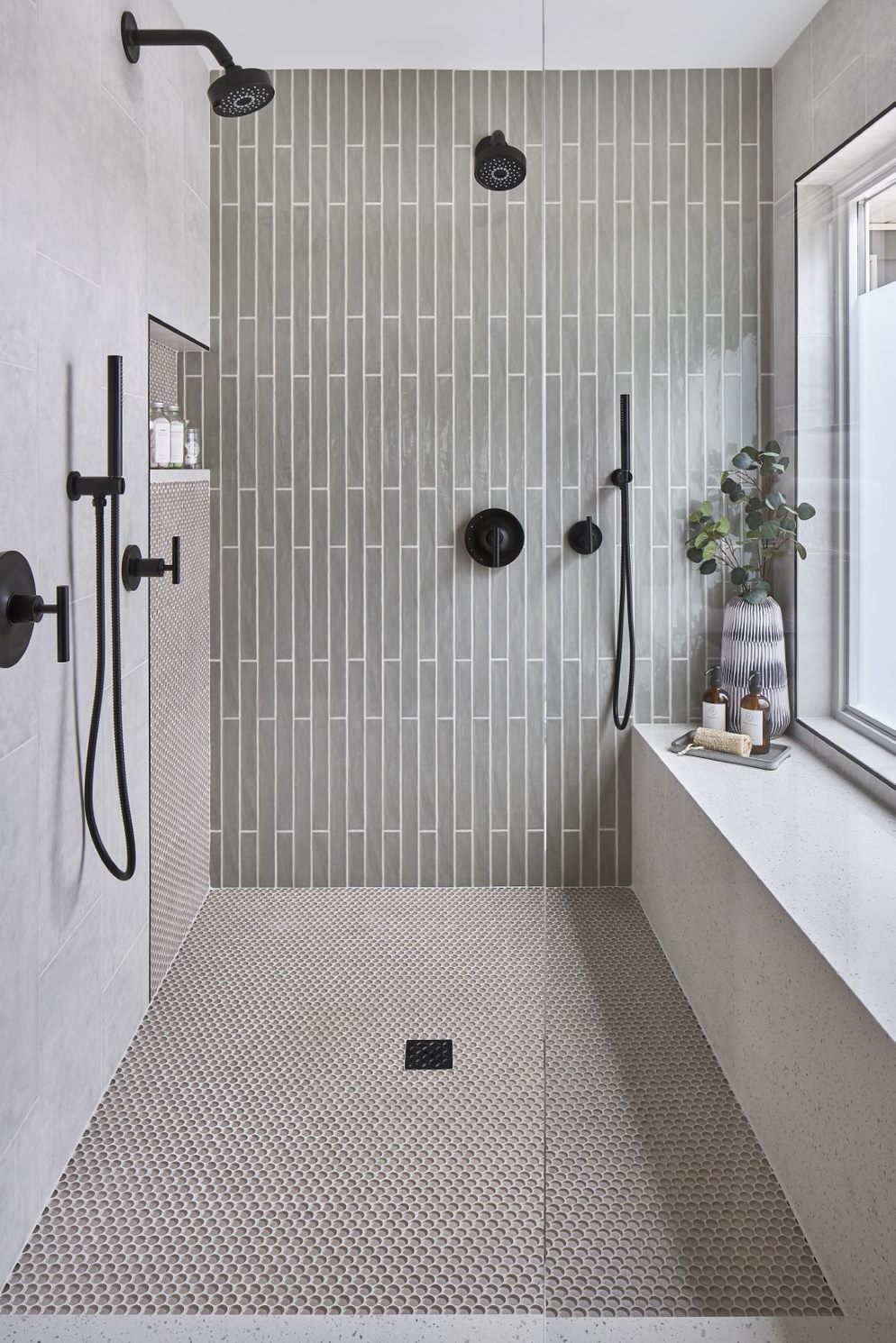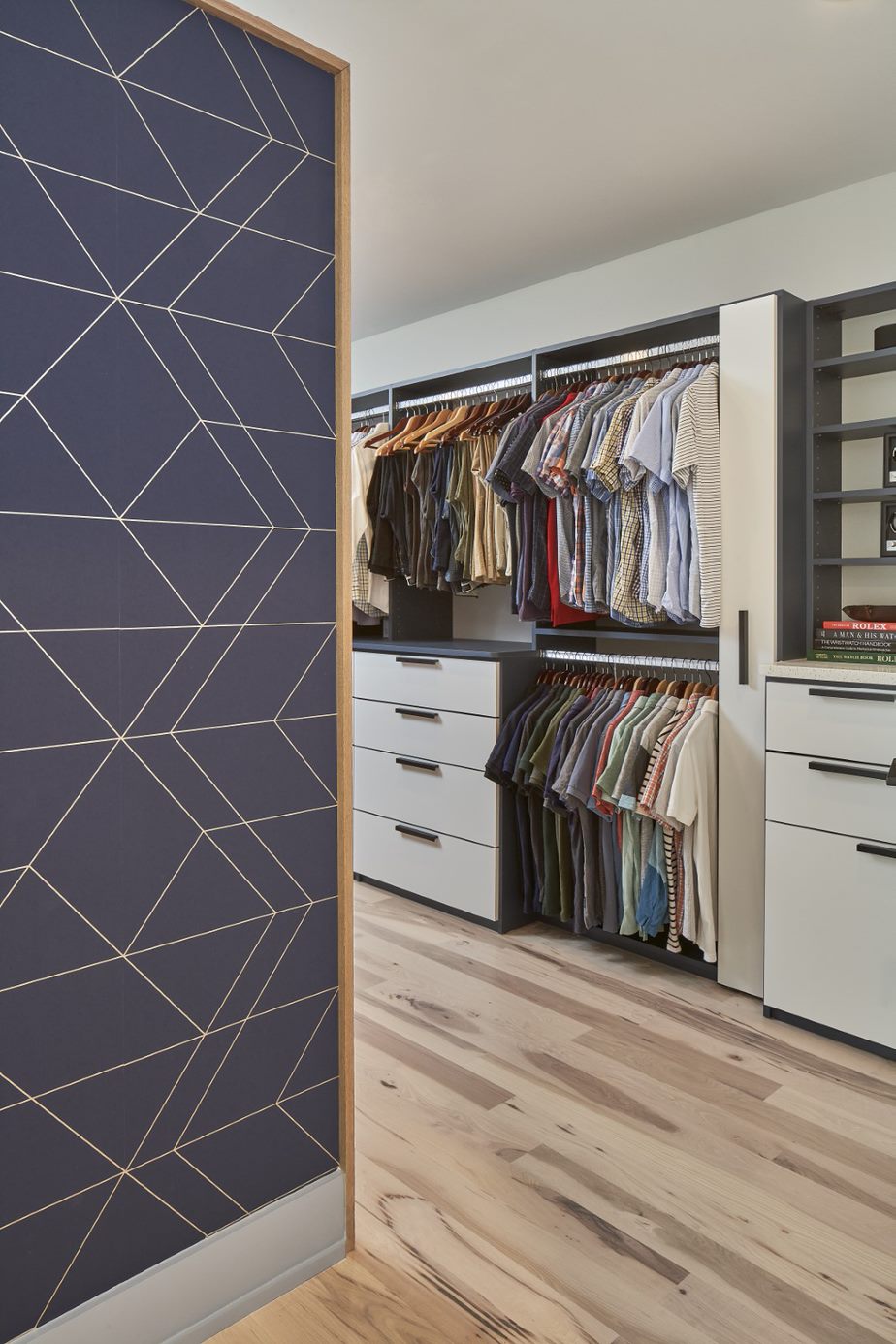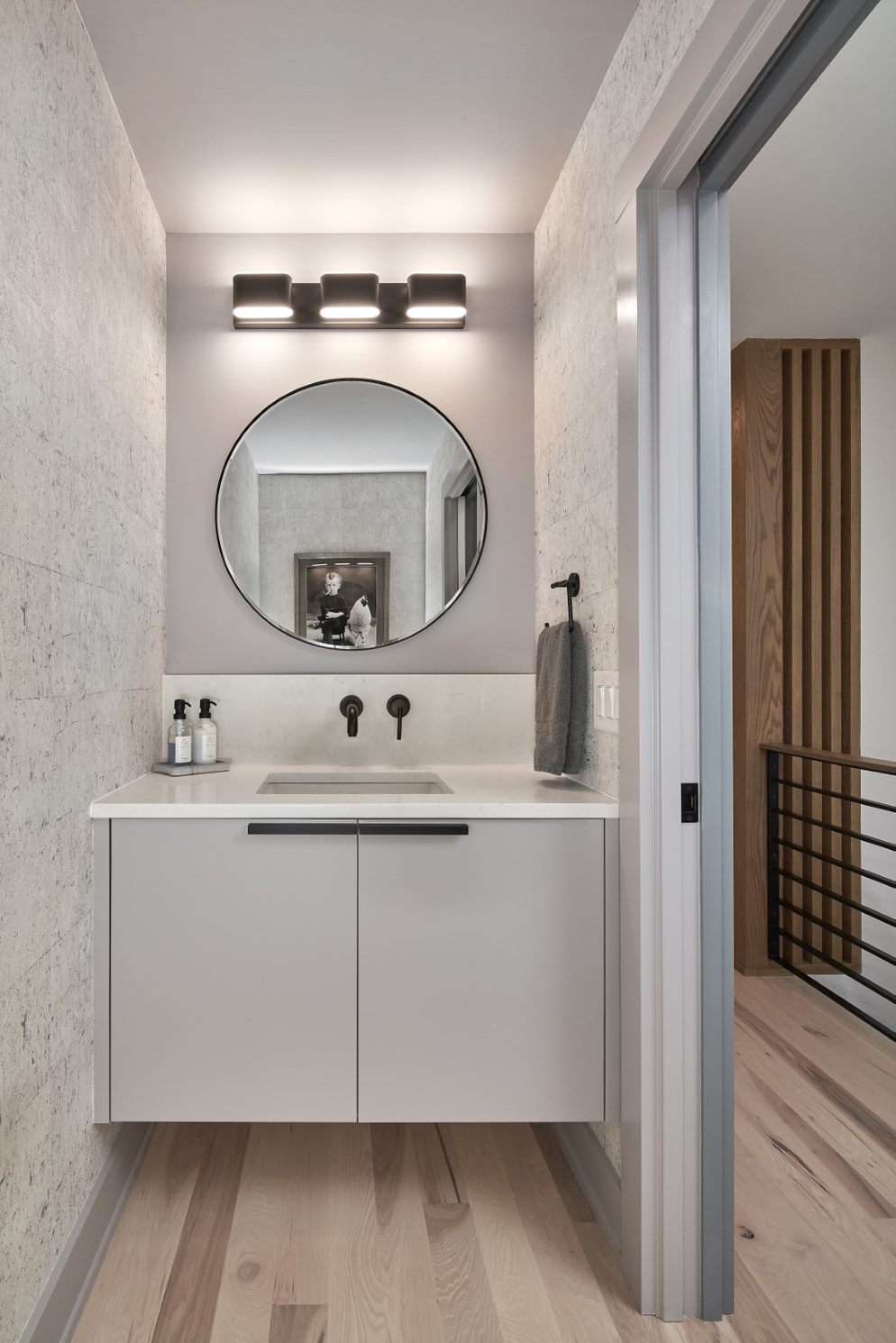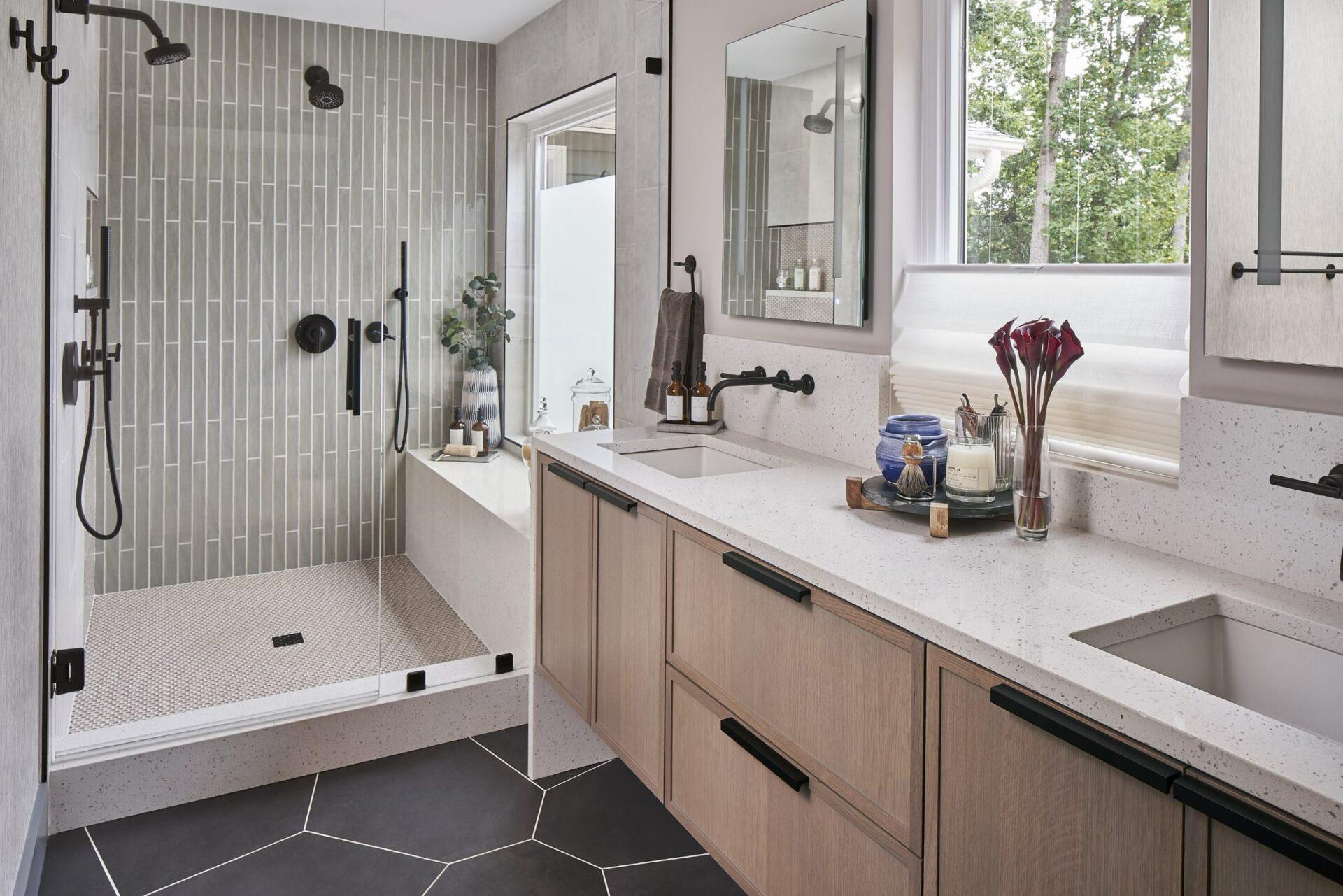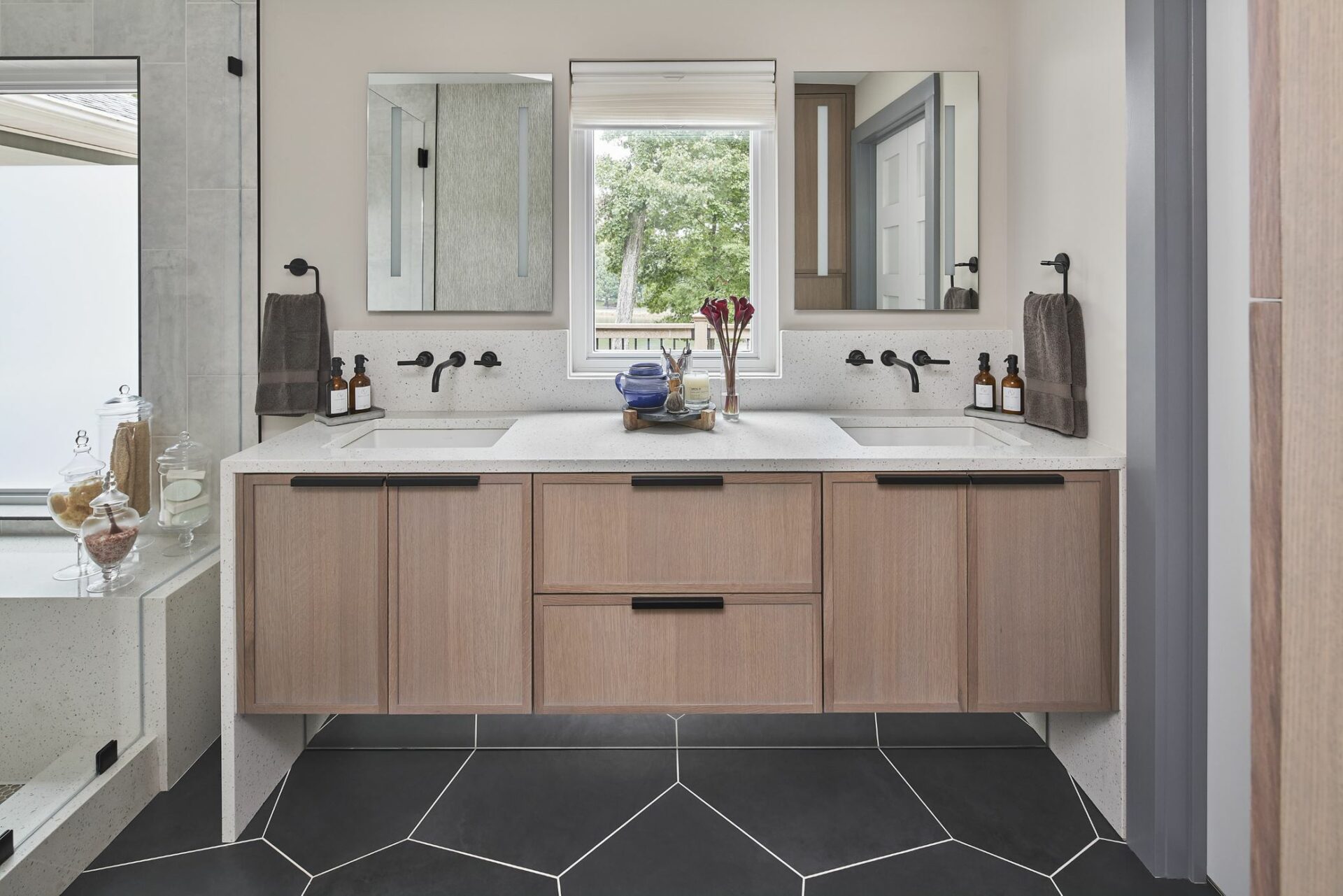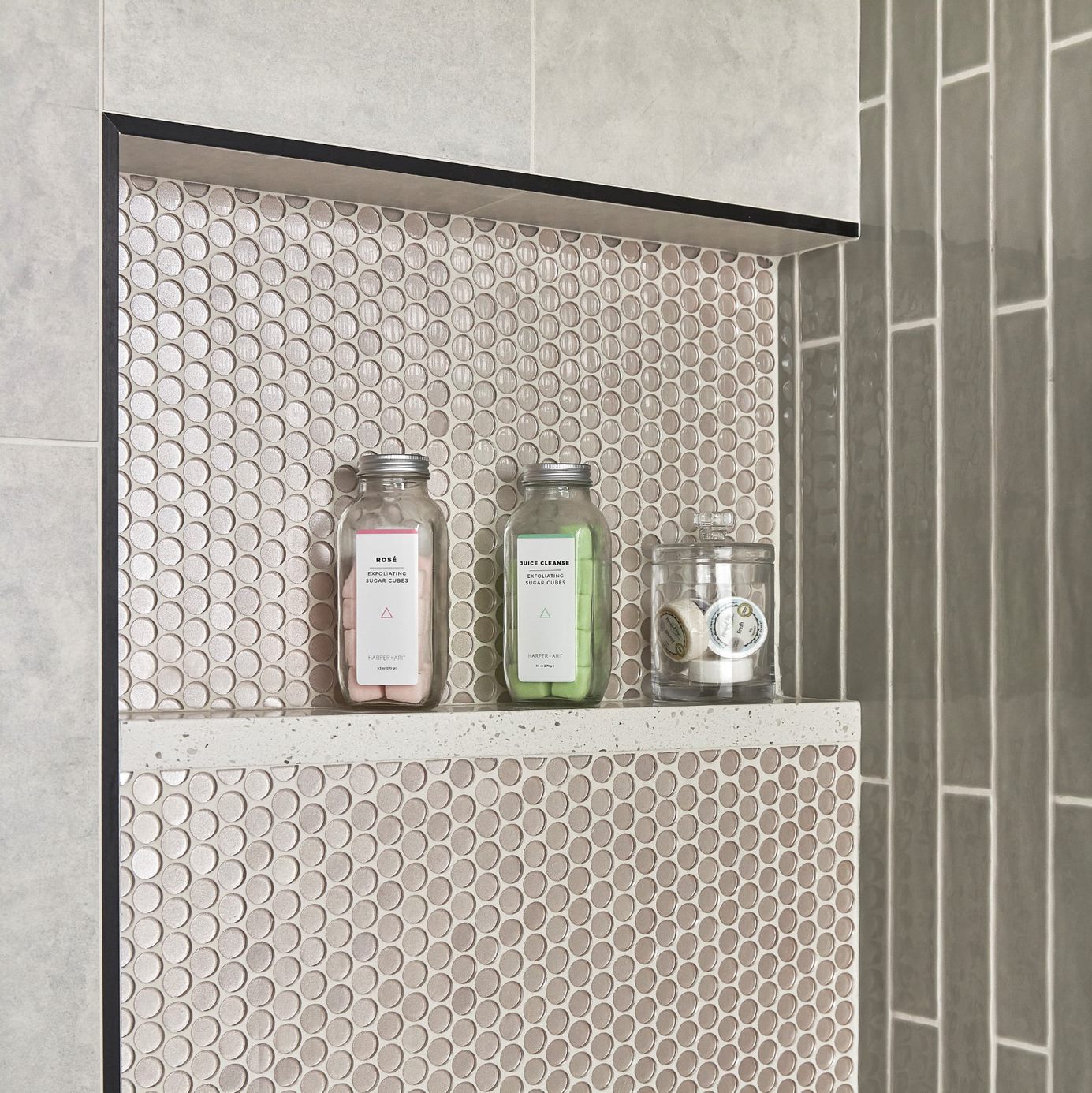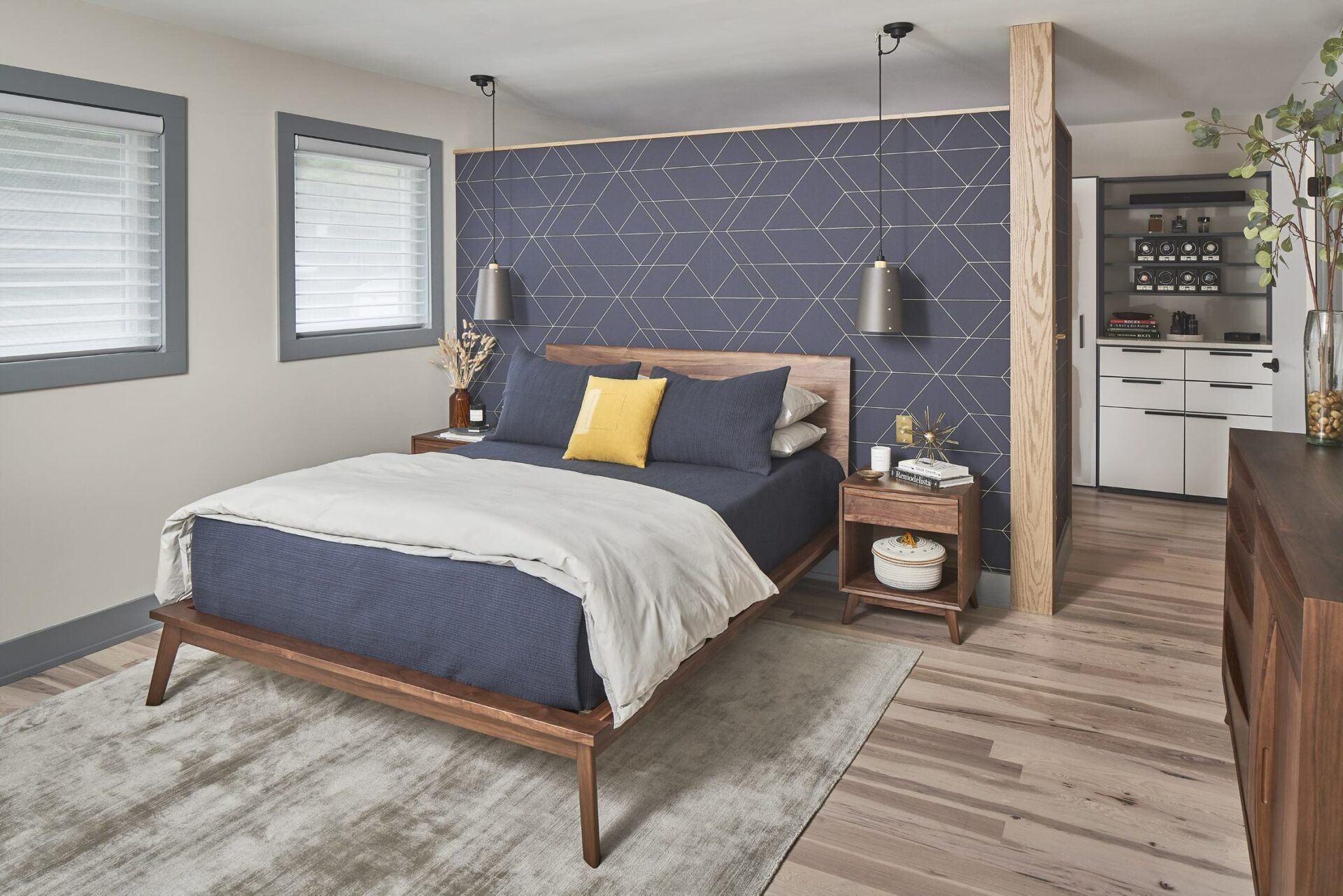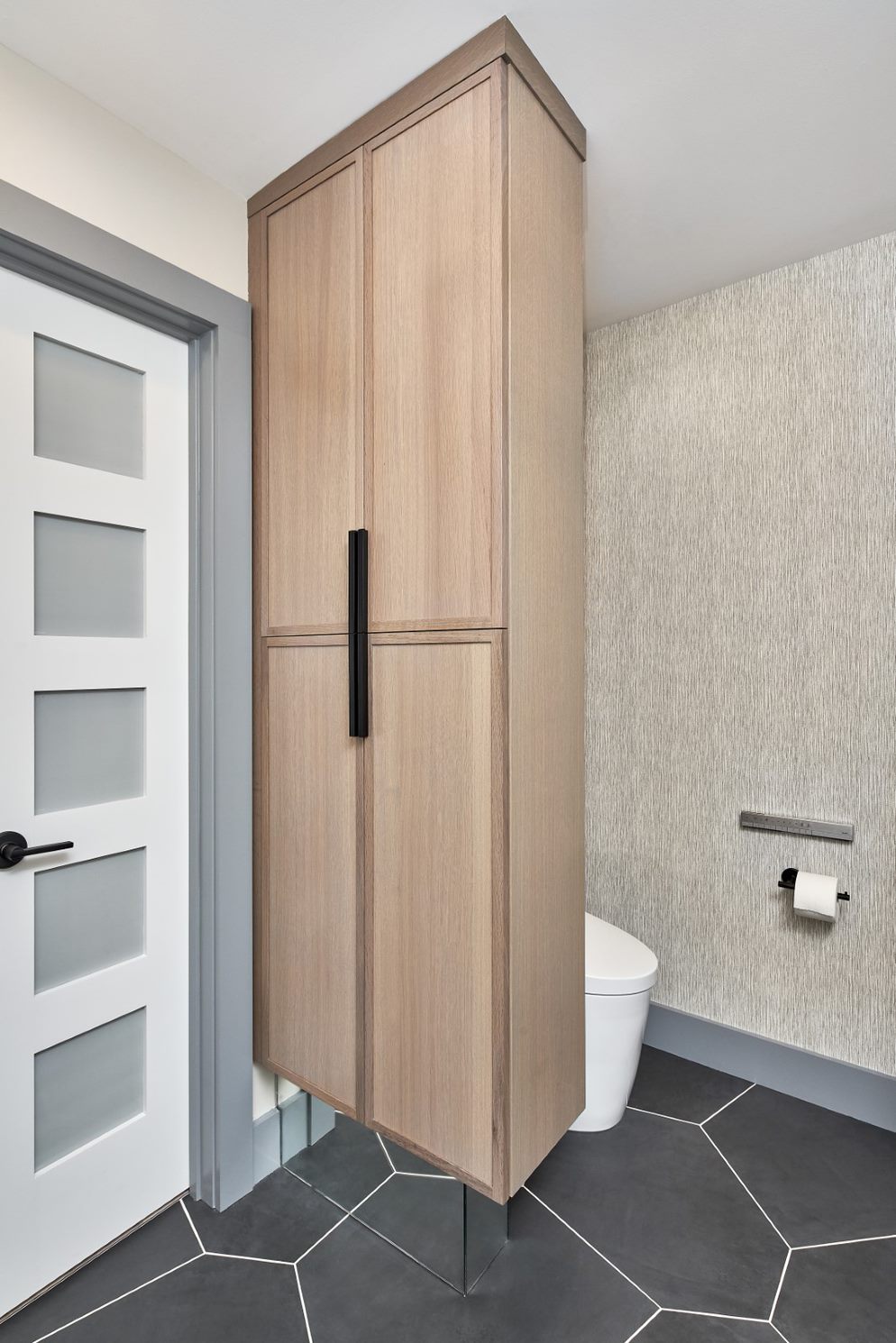 Intentional Bedroom Design
It's no surprise this couple wanted to wake up to lake views, but the previous design prevented them from placing their bed on the correct wall and the asymmetrical window and French doors left them wanting. By adding new windows and a wall of glass they now enjoy a fantastic view, and the whole space is flooded with natural light.
To draw emphasis away from the shorter 8' high ceilings, the dropped wall separating the bedroom from the closet lets your eye see beyond the wall, while some natural light reaches the closet at the back of the space.