Basement Finishing: Is it Right For You?
You need more square footage in your home, but you're not sure the best way to get it. There are so many options, including a home addition or remodeling an existing basement, or even adding a basement addition. How do you decide which option is right for you?  Here are some things to consider:
Additions for Expanding Living Space
There are a lot of pluses to a home addition. By expanding the footprint of your house into the yard, you can add space to a room or add an entire room (or more) to your house. Many such additions are on the ground level because they involve changes to the first floor of the house: a bigger kitchen, a larger dining room, a sunroom, or a family room, etc. But you can also build a two-story addition that adds a bedroom or bathroom to your second floor.  Some homeowners opt to go up and add square footage on top of a garage—or a whole floor on top of the existing house.
These additions can be a great option for some homeowners. However, you do need to consider the zoning restrictions in your city. Sometimes zoning regulations or setbacks can severely restrict where you can build. Also, many homeowners don't have enough land to allow for a significant addition.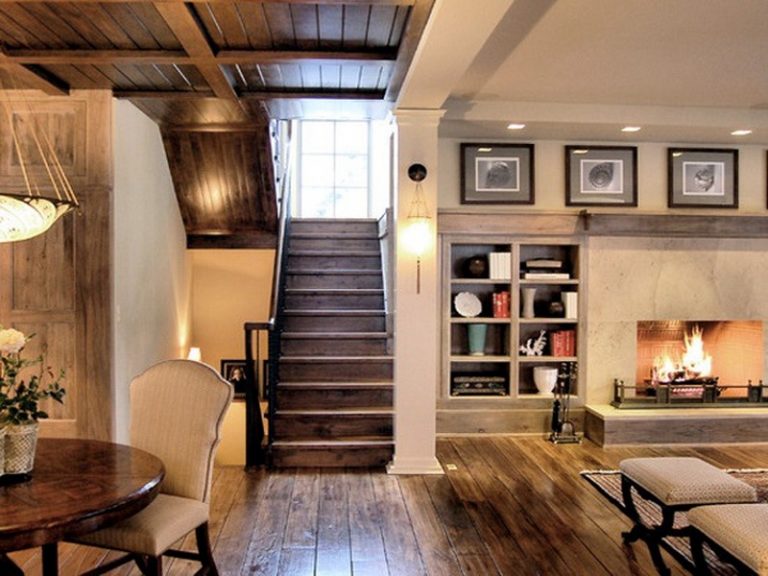 Remodeling a Basement: Transform the Space for Your Needs
Remodeling or finishing an existing basement can be a great way to increase living space without breaking the bank. You can turn that existing, unused space into a productive and enjoyable living area.  In most cases an unfinished basement can be transformed into almost anything you need:  a rec or family room, a home theater, home gym, wet bar, bedroom, bathroom or even an entire au pair or in-law suite.
Since basements are below the rest of the house, a basement remodeling project is less likely to be disruptive to your lifestyle than other kinds of renovations.
However, you do need to ensure that the basement is leak proof and won't become too humid; you don't want water or mold to damage your newly finished space, so address any potential moisture problems right from the start.  Basements can also be dark. Be sure to maximize the natural light—perhaps by putting knee walls around existing windows—and plan to add lots of artificial lighting to keep the space from being too dark. You will also need to be careful about which products you use in your basement remodel; a wood floor wouldn't be suitable on a slab foundation.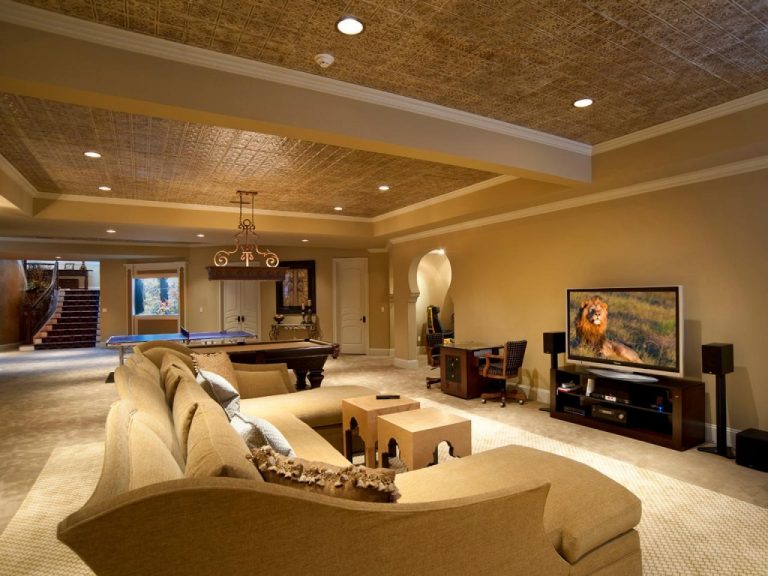 Basement Additions: Great If You Can't Build Up or Out
But what if you don't have an existing unfinished basement? Yes, it is actually possible to excavate and build a basement under an existing house.  There are many advantages to this kind of basement addition. It's a great alternative if you're facing restrictions on how big or how high an addition can be.  Also, basement additions don't eat up yard space, and you don't have to worry about local requirements for setbacks or esthetics.
Construction of a basement addition can involve the excavation of a portion or all of the crawlspace or digging under the slab to create an entirely new area. Depending on how your house is situated, the cost may be more affordable than you expect.
However, basement additions aren't feasible for every home, and construction does require a working with structural and mechanical elements of the home. You may need to replace older foundations and install a new drainage system.  Plumbing, electrical and HVAC systems may need to be relocated.  And it's important to find a way to provide windows for the living spaces (bathrooms, laundry rooms, media rooms, and storage space don't require windows).
No matter your situation there is a way to add space to your home—and value to your property. You simply need to find the best fit for your situation and your family's lifestyle.