Remodeling 101: Flooring Trends and Tips
There are a lot of considerations when choosing flooring. In addition to aesthetics, homeowners must contend with competing considerations of cost, durability, what's most sensible for their lifestyle, and current flooring trends. Once installed, flooring can be difficult and expensive to change, so you want to get it right. Below, we take a look at some of the latest trends in flooring across the Charlotte Metro area.
Wood and Wood-Look Floors
Hardwood is still at the top of the wish list for most of Charlotte's homeowners. We are almost always refinishing at least a portion of existing hardwood, but when we're not, today's hardwood preferences still lean to darker colors and satin finishes. Wider planks are appealing to many homeowners, but they often don't justify the increased cost. Hardwood floors vary significantly in price depending on the material. They can be difficult to maintain with kids and large dogs, and they're subject to water stains, but that doesn't typically deter people away from them, especially because they can be refinished.
According to Floor Critics, 2018 is the second year in a row that wood-look flooring is the most popular flooring trend in the U.S. Choices in faux wood floors including laminate, vinyl, and even ceramic or porcelain tile, however, in the Charlotte market, real hardwood is still number one. Sometimes hardwood alternatives are less expensive, but often they're not once you factor in labor. Wood look-alike materials are a smart choice for bathrooms, basements, and mudrooms because of their water-resistant nature.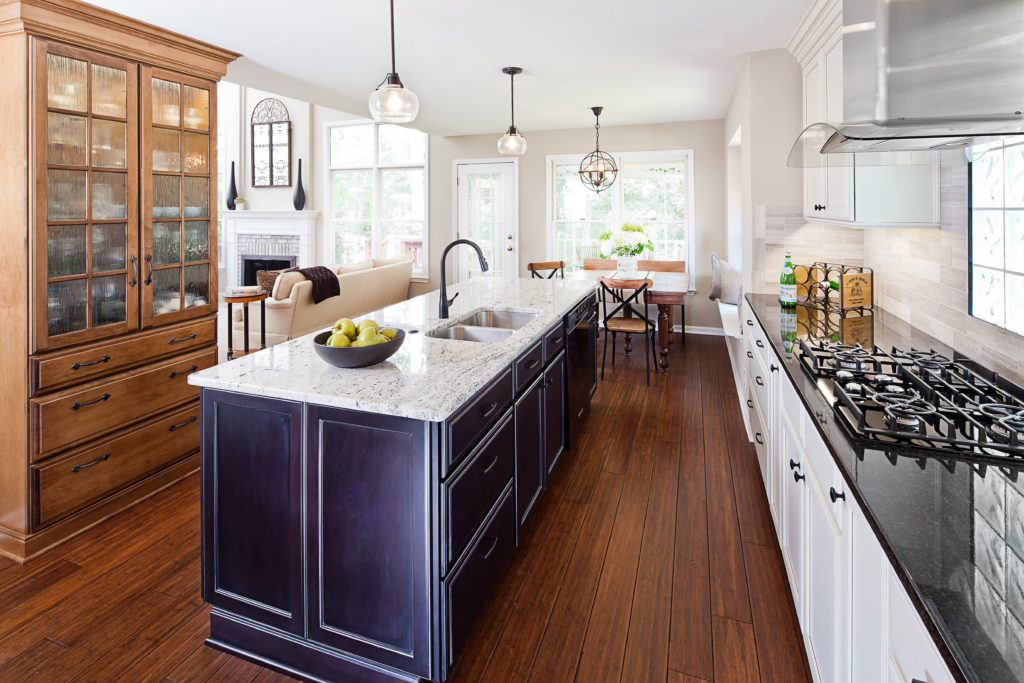 Environmentally Friendly Floors
Increasingly, homeowners are aware of the environmental impact of their flooring choices. Consumers want to know where their hardwood floors come from and if the wood is sustainably harvested. It is more sustainable to refinish existing wood than to tear it out and replace it, which is why red and white oak still dominate our Charlotte area remodeling projects. If we are using alternative materials, our clients may prefer ones that are renewable and/or recyclable. Cork is an increasingly popular floor choice for those with a contemporary aesthetic; it's sustainably harvested, naturally allergy-resistant, and easy on the feet, but we don't see much of it in our area.
Carpet is an inexpensive choice for bedrooms and basements where you want warmth underfoot. Nothing says "welcome to our home" better than a stunning carpet runner on the front stairs in a foyer. Runners provide traction for pets and kids and reduce noise. Beautiful area rugs have always been popular on hardwood floors. They help to define spaces in the increasingly popular open floor plan. If you need a specific size or shape outside of the standard offerings, many people have custom rugs made from carpet. Area rugs offer flexibility in your decor since they're simple to change out when styles change, and there's something for every price point. Custom carpets and rugs are often treatable to prevent stains, and they can be easily rolled up and brought to a cleaner if disaster strikes.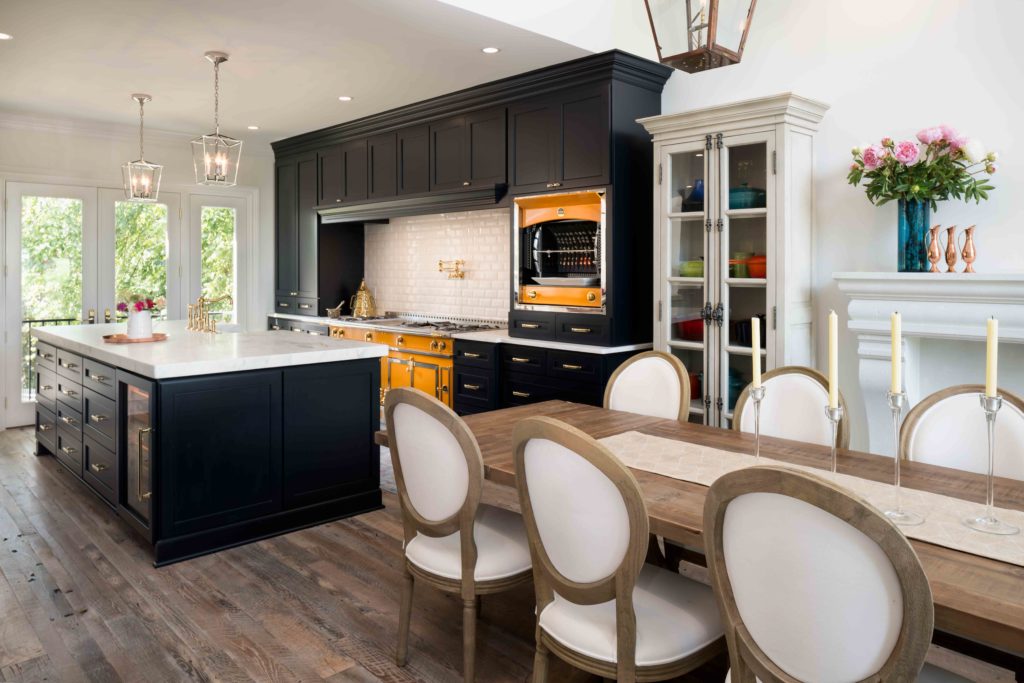 This trend takes two forms: Black and white tiles reminiscent of the art deco era lend a retro feeling to a small space. We see this look repeated in bathrooms over and over because of the classic appeal. Many of today's homeowners like this trend with a twist, using tiles with patterns or sizes outside the traditional ones. The second trend harkens back to the farmhouse and the distressed, rustic look of reclaimed barn wood. Real reclaimed wood can be hard to come by and incredibly expensive, but many manufacturers are imitating that textured look.
There are many options when it comes to choosing flooring. A skilled designer can help you sort through the options and figure out which one is perfect for your budget and lifestyle. Ready to start? Sit down for a no-obligation consultation with us.